Children flourish in settings that allow them to be active participants. This is our aim at KIDS, too. We encourage the children to be interactors, questioners, problem-solvers, thinkers, rationalisers and socialisers through the implementation of diverse activities.
Teacher Walter
Walter leads on the pre-school program. A father of three children himself, who is popular for his story reading, sense of fun and calm approach. Walter is German and used to live for four years in the USA.
Teacher Linda
Linda's emphasis is on body conception using all senses as the basis for learning as well as use of arts and crafts for development and expression. Her Australian spirit adds to the fun and daily adventures at KIDS.
Teacher Sylvie
Sylvie leads in scientific activities, theatre and creative work. She is the most experienced staff member in the team and is able to draw on her skills and experience to find approaches and projects that stimulate all the children in the Kindergarten throughout the day.
Teacher Kentse
Kentse is originally from South Africa, her native language is English, and she can also speak German. In 2015 Kentse completed an internship at K.I.D.S. Kindergarten. Because she loved KIDS so much she came back in 2022 after
completeing her teacher training (Ausbildung zum Erzieher) and is now a certified and pedagogic Kindergarten teacher.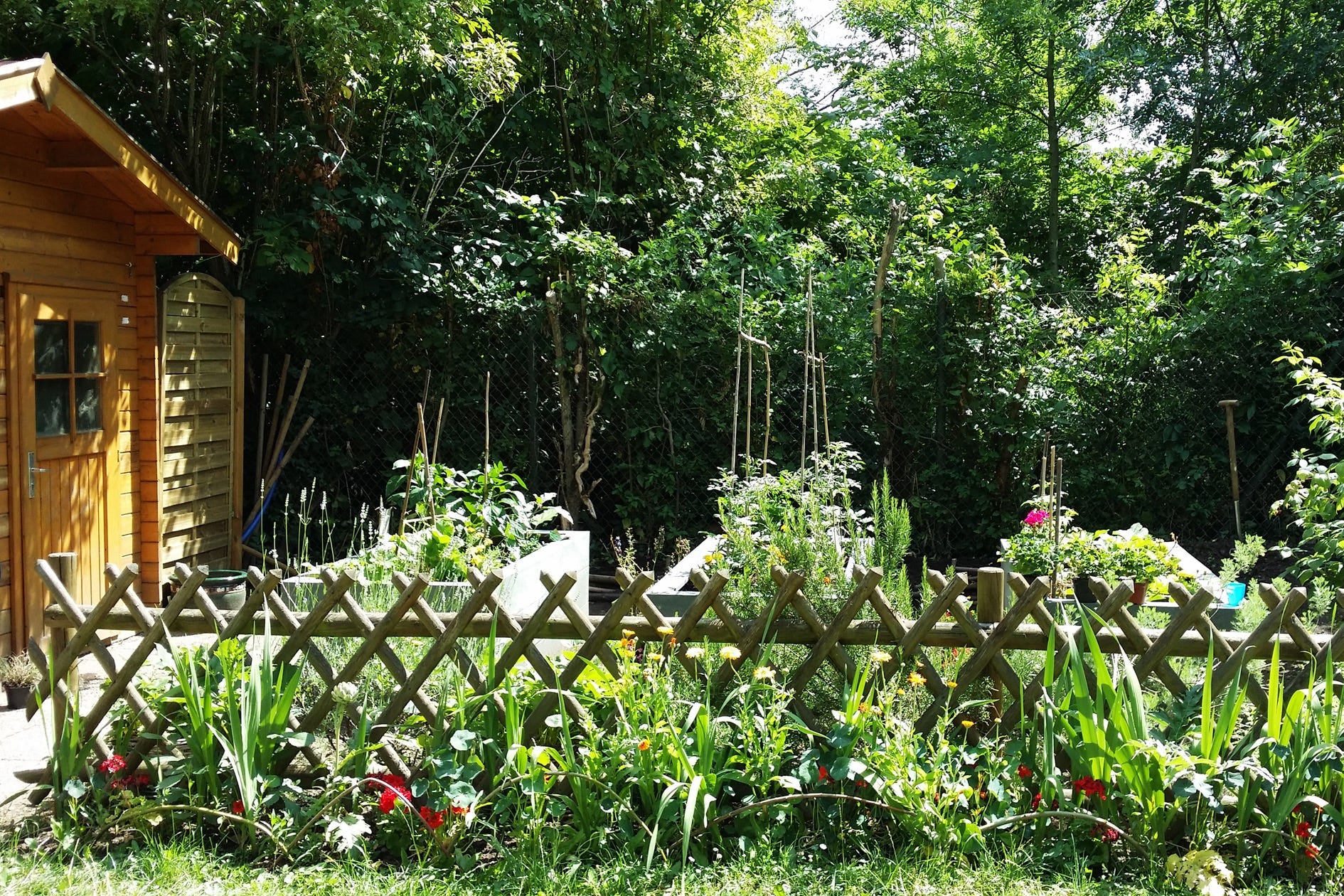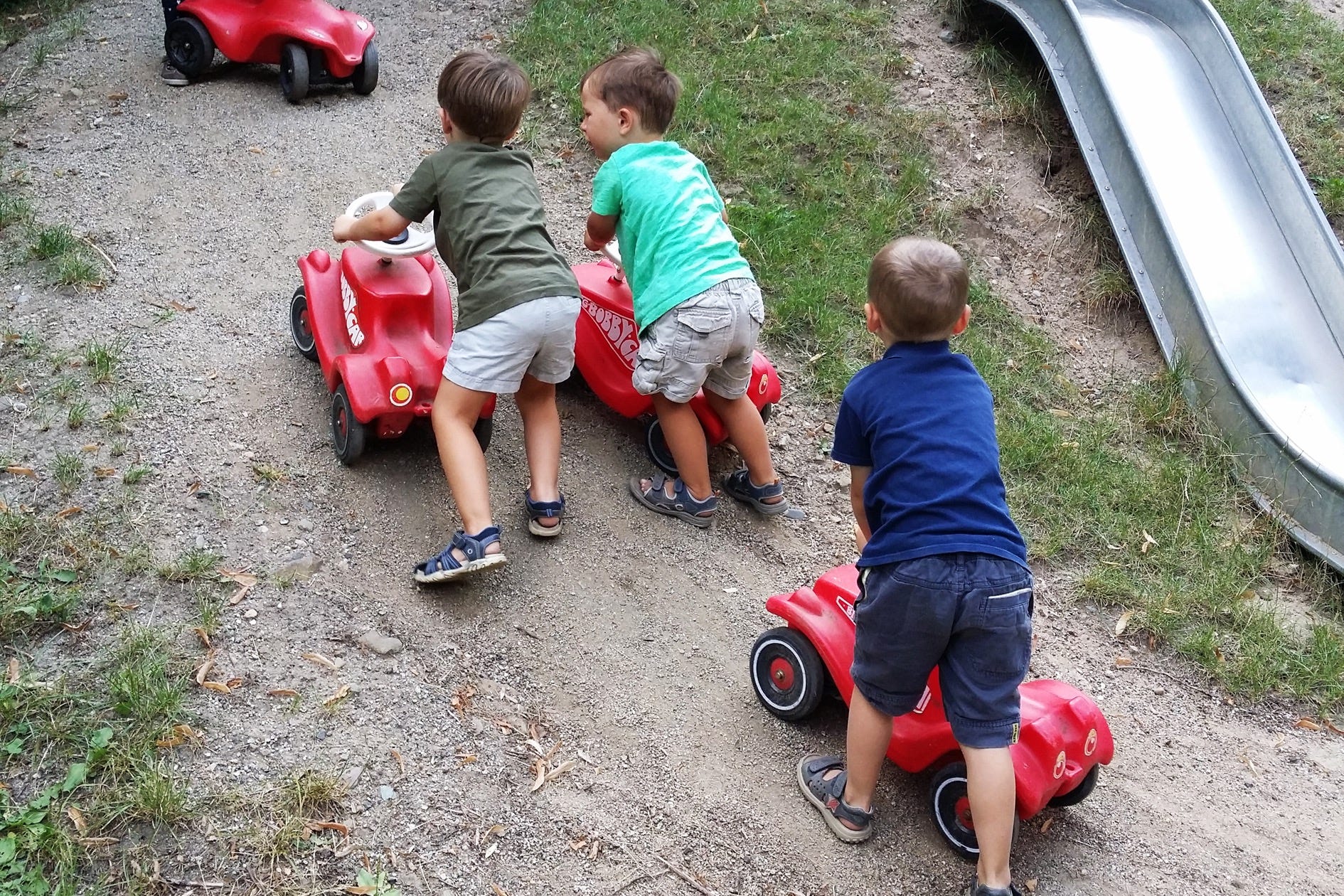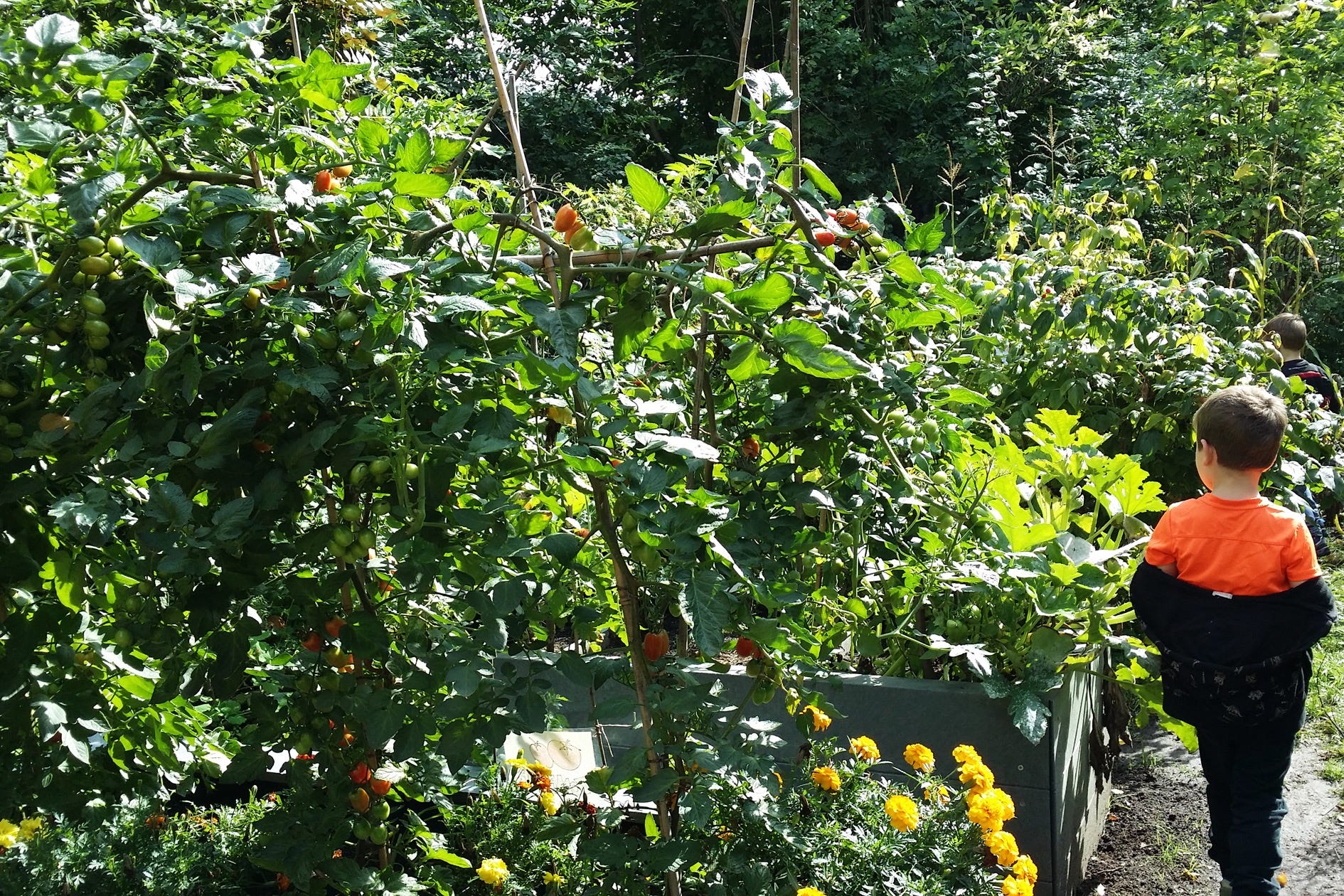 A beloved feature of K.I.D.S. is the garden. This large, green area of land was allocated to K.I.D.S. by the City of Frankfurt and is located about 50 little footsteps away from the kindergarden door.
Weather permitting the teaching team makes sure that the children get their daily fresh air and free play opportunity in the shaded adventure garden. Features of the garden include climbing frames, plenty of outdoor toys, a rope for swinging, a seating area, a big hut and, of course, plenty of space to run around.
Other garden activities include growing of vegetables and plants and harvesting of apples from the two apple trees.
Our Indoor facilities
K.I.D.S. Indoor area is located in the basement of a church.
Our Kindergarten rooms are characterised by a colourful mixture of items that include toys, furniture, cupboards and boxes with material for drawing and crafts, book shelves, pictures on the walls and name tags. When entering the kindergarten, one can usually immediately recognise the rooms as belonging to children. We have three 1/2 rooms: the PE Room, the Art & Play Room, the Bistro and our small library room. Feel free to contact us and take a tour.
Parents are asked to provide their child with a healthy snack in a reusable container for breakfast.

A warm lunch is provided each day by an outside catering firm - Firjel Catering - which specialises in meals for kindergartens.
The meals are based on the principles of fresh and healthy eating and include plenty of crudities and fruit.

Beverages such as water, unsweetend tea and milk are provided by KIDS Kindergarten throughout the day.